2020-10-30: Samosa was found in July wandering near a busy road, scared and riddled with lice, fleas and worms. She was soon treated, and went into foster with Irena ❤️
Samosa settled quickly and was always by Irena's side. She's a non stop bundle of energy that can be hard to keep up with, but Irena loves her as her own and they're now forever family ! 🐾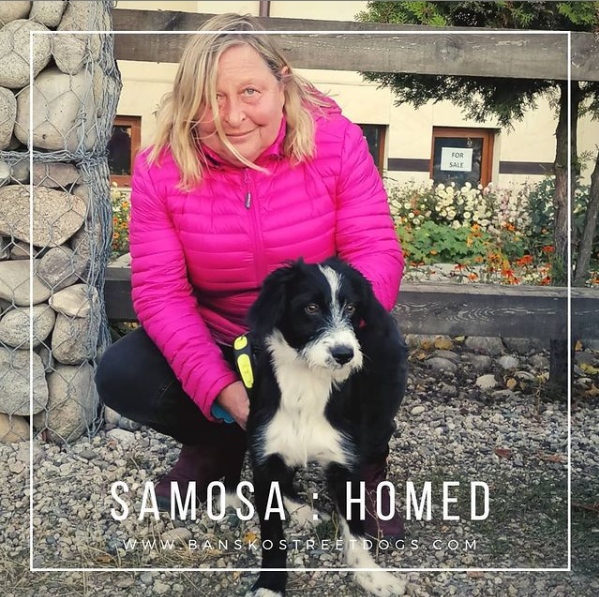 Samosa is a darling little girl who will stay small. She was found wandering near a busy road yesterday, and brought to us scared and riddled with lice, fleas and worms … Luckily these are all easily treatable and she'll be as good as new very soon! ❤️
Samosa settled quickly, and was happily playing last night as if she'd never known anything different … she's a big fan of a squeaky toy that's almost as big as her! 🐾
We'll update you on Samosa after her vet trips this week. If you have questions.
If you have questions or you're interested in fostering or adopting Samosa please get in touch
Update 2020-07-27
Samosa is literally covered head to toe in lice 🥴 She's been seen by the vet and had a couple of injections, have just bathed her in a special formula to get some control of it, and she'll be back to see the vet on Thursday for further treatment. She has worming treatment to be given for the next three days and then will be re evaluated on Thursday too.
She's such a happy little girl, full of fun and loving, even with all of this discomfort going on inside and outside ❤️ Samosa is going to be a small dog when fully grown (around 10kg) and for sure will be a darling companion to a lucky person!
Update 2020-08-01
Samosa has gained weight and the lice and worms are under control. She needs a haircut to get rid of the dead ones as was so very infested. She's still a way to go but she's doing well 😁❤️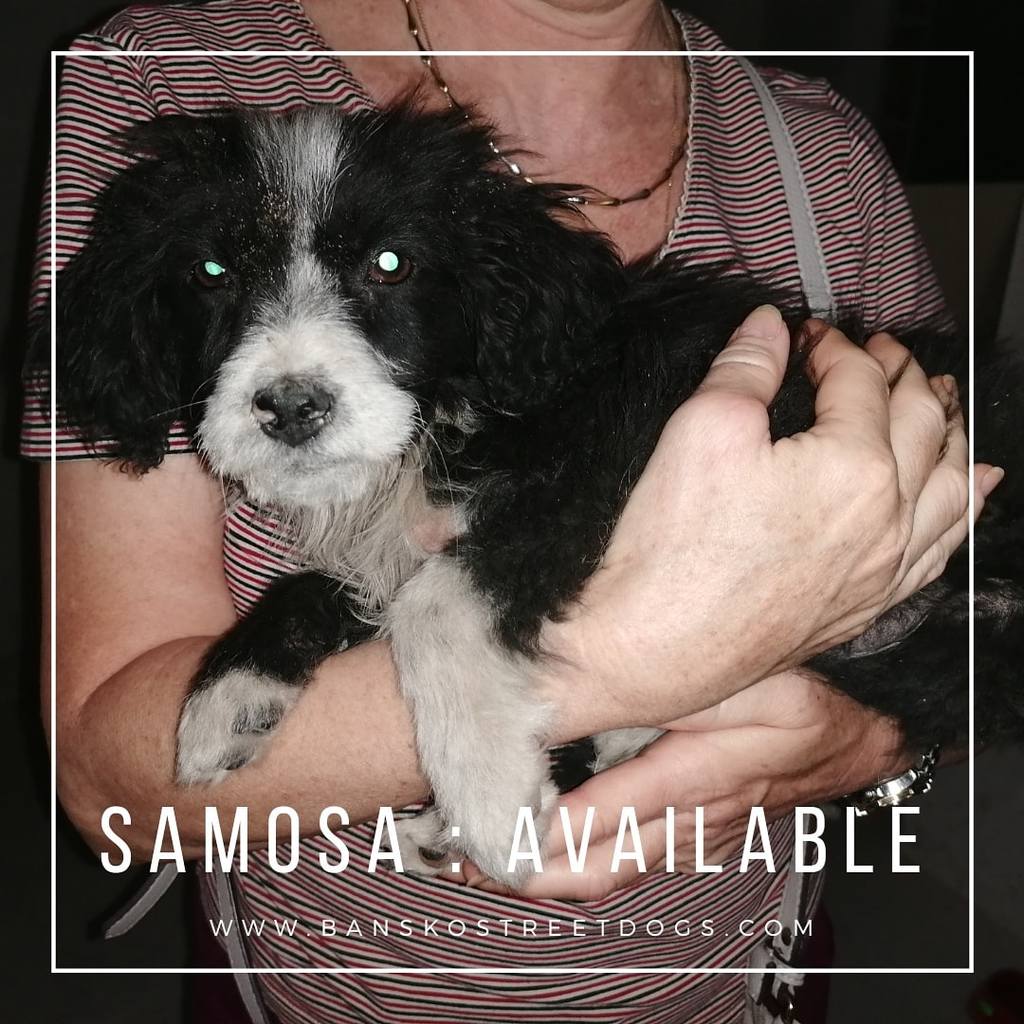 Name: Samosa
Gender: Female
Age: < 1 years old
Vaccinations & passport: In progress
Neutered: Not yet
Location: Foster home
OK with kids: ?
OK with other dogs: Yes
OK with other cats: ?
Likes: ?
Dislikes: ?