Please use this PayPal link to donate: https://www.paypal.com/paypalme/banskostreetdogs
It is as simple as it sounds: We need money to help these dogs!
Our main focus is to prevent more dogs being born and raised on the streets of Bansko.
To make sure we have less street dogs we need to make sure we have less puppies, therefore we focus on having them neutered.
While the female dogs are spayed the male dogs are neutered by Diana, the best vet in Bansko!
The street dogs in Bansko we have helped so far were not healthy enough to undergo surgery instantly. Most of them needed to get basic medical care first; they have worms, lice, ticks and other common problems for street dogs unfortunately. Tthe medication needs a few days to get in the dog's system, so we rely on temporary care houses – we need them to be in a clean environment before and after the operation.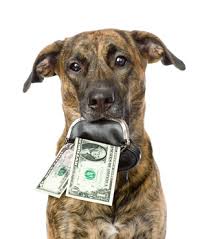 Even though the people might not have the money to feed these dogs, they open their houses for a safe recovery.
We buy dog food, pay for the dog's medication and bills from the vet.
Everything else is donated by volunteers, or paid for by the new loving family if an adoption is coming up.
We know from many years of experience in helping street dogs in other countries, healthy dogs are homed quicker.
Therefore we ask you to donate money so we can prevent more puppies being born and to help the street dogs in Bansko.
Every Euro / Pound / Lev helps!
Building a shelter for the dogs
Many of you already know we have been given land in Bansko to build a facility, which will enable us to help so many more of these darling dogs than we can possibly dream of just using foster homes and makeshift shelters.
We now have the plans in place and need to start major fundraising. We have to raise 250,000 Lev (around 120,000€) in total!!! It's a mind blowing amount we know, but also totally doable with your help.
We will fund-raise any which way we can, and be looking for sponsors for absolutely everything you can imagine, from fence panels to dog pens … If you want to see your name on something at the sanctuary this will be your chance! We will be proceeding in stages, and the first stage is to get all of the technical drawings, planning etc done by the architect.
We need to raise 12,000lev (6,000€) for this, and then we can move onto the next step which will be the perimeter fencing.If you have any ideas about fundraisers you'd like to run or questions about sponsorship please get in touch.
In the meantime if you're able to donate please do, and the more we can get people sharing this info the better. This project is huge and will take the help of many, but together we can do this … IT'S ALL ABOUT THE DOGS!!!
With paypal we won't lose any donations in fees, so is the better option if you can choose between that and justgiving! Thank you
Crowdfunding to neuter the Bansko Street Dogs
The street dogs of Bansko are forever growing in number, and we're getting together to neuter as many of them as we can to help put a stop to it. These lovely dogs live outside in all weathers, with no medical care, and rely on the kindness of tourists and locals for scraps of food.
Since the lockdown started here mid March the food sources are scarce, and there is only so much the locals can do without your help. We aim to first of all neuter as many of the dogs as we can, provide medical care for those in need, and cover the costs of food so that more can be fed. There are plenty of people here willing to offer their time to help the dogs, so please if you can do your bit and send just a few pounds … it will make the world of difference to these little darlings.
They're so friendly – as you'll know if you've visited Bansko – and they have no idea where all the people have gone or why their world has been turned upside down!
https://www.justgiving.com/crowdfunding/banskostreetdogs
If you can choose between the two please use Paypal so we will lose less commission.

Apart from donating money there are various other things you can do to help us, in Bansko or anywhere else.