Spritz is a beautiful girl, around 6 months old. She has been on the streets a couple of months that we know of, and is very timid. She can build trust quickly, but so far still remains a shy quiet girl? 
Spritz is friendly with other dogs, and very loving to humans too once she realizes you are good to her. She is intelligent, and will learn quickly ❤️.
Shy Spritzi has made a huge impression on her foster family … So much so they have decided to adopt her! ❤️
Together for just a week, they already share a great bond. This lucky girl has a fantastic life ahead of her now with Carole and Chris, we could not be happier for you all 😁.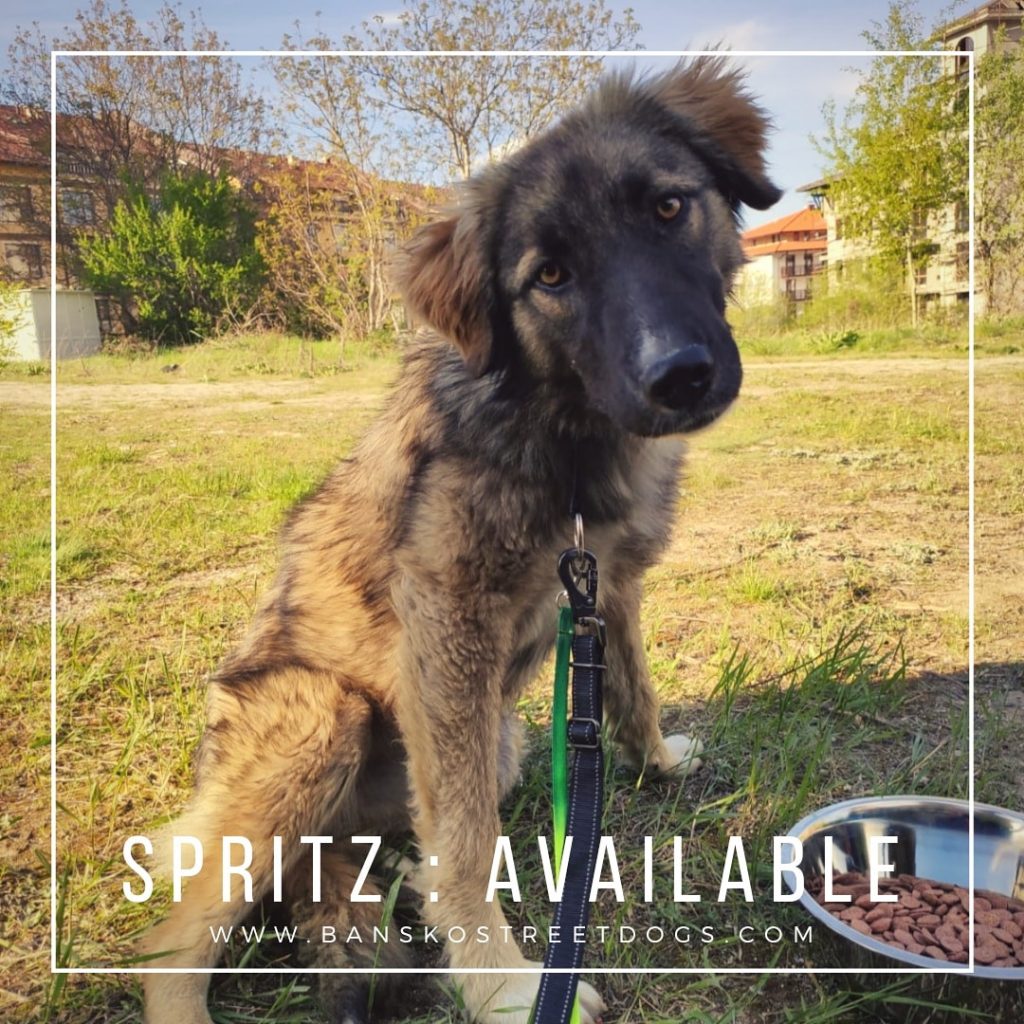 Name: Spritz


Gender: Female
Age: < 1 years old
Vaccinations & passport: In progress
Neutered: In progress
Location: Bansko, Bulgaria
OK with kids: ?
OK with other dogs: ?
OK with other cats: ?
Likes: ?
Dislikes: ?