This little darling is so loving and just wants a place to call her own. We need all kinds of help for her. We need to get her into a foster home to be able to do her vaccines etc.
She is around 5-6 months old now, 16 kg, and will be around 25kg fully grown. We are also looking for her 'kickstart sponsor'. As always you get to name this gorgeous girl, and your £70/150 lev donation will pay for her worming, flea and tick treatments, vaccines, chip, rabies and passport, which gets her in a position to go to her forever home … which we're also looking for!
If you can help in any way please get in touch. She's been vet checked and is healthy, but so far she's another that remains on the street just being fed and checked on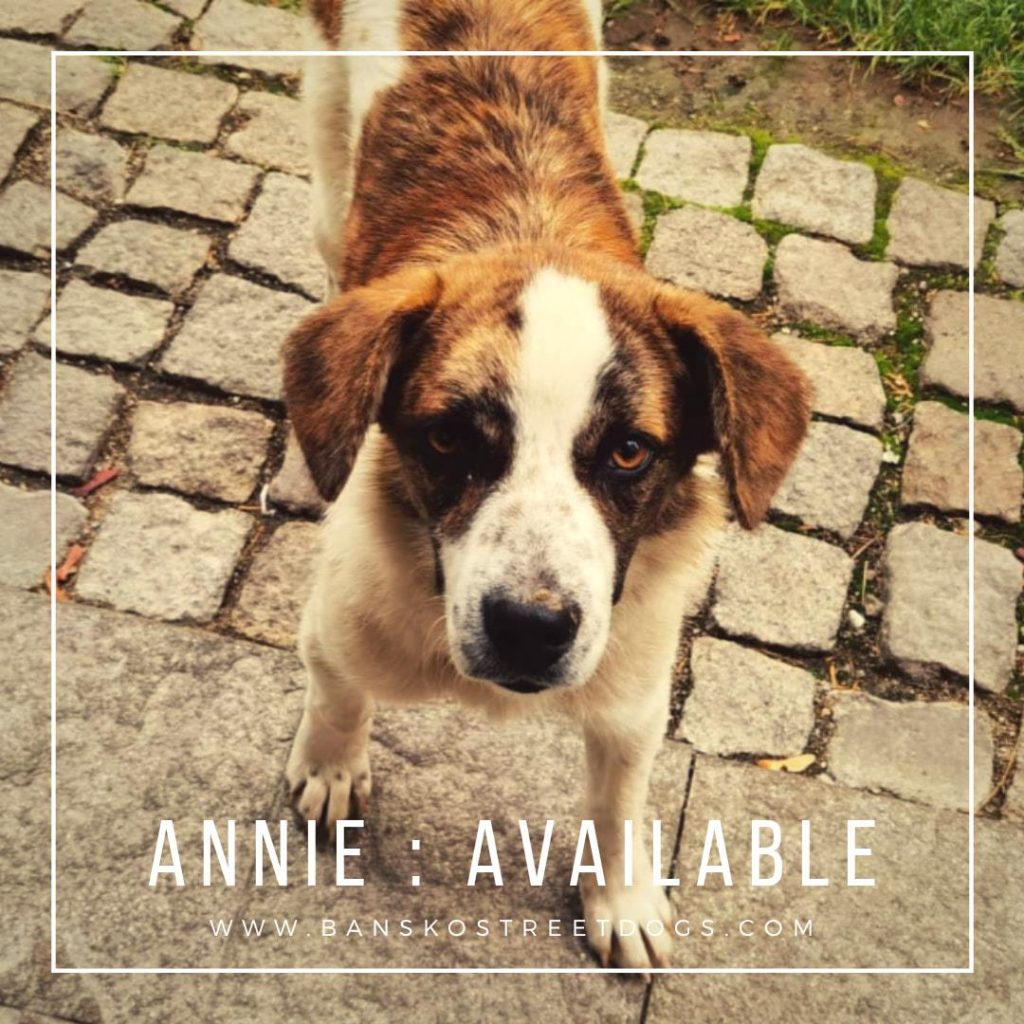 Name: Annie

Gender: Female
Age: < 1 years old
Vaccinations & passport: Not yet
Neutered: Not yet
Location: Still on the street
OK with kids: ?
OK with other dogs: ?
OK with other cats: ?
Likes: ?
Dislikes: ?