2020-12-27:
Gorgeous young pup Barney (now Ludo)was living on the streets until Svetlana and family decided to help. They couldn't keep him themselves but wanted him to have a great life, so they fostered him and we set about doing his vaccines and passport whilst searching for his forever home ❤️
Ludo found the perfect home with Alex and Alex! He is a smart boy and learns quickly, and has become a part of their family so very fast. Ludo's long trip to the UK was worth it to complete this lovely trio! Congratulations to you all, we wish you a lifetime of happiness together 🎉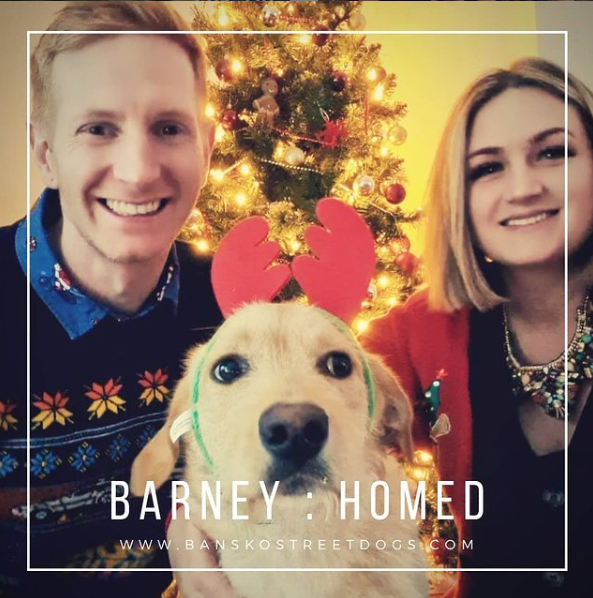 2020-11-28:
Barney is a gorgeous boy who had an incredible amount of interest for adoption! It's not easy when there are a number of homes that seem suitable, but we do our utmost to find the best match and he's going to live with Alex and Alex
Barney has everything he needs to travel to them and begin his life in the UK, so now we just need to get him on transport and let the loving.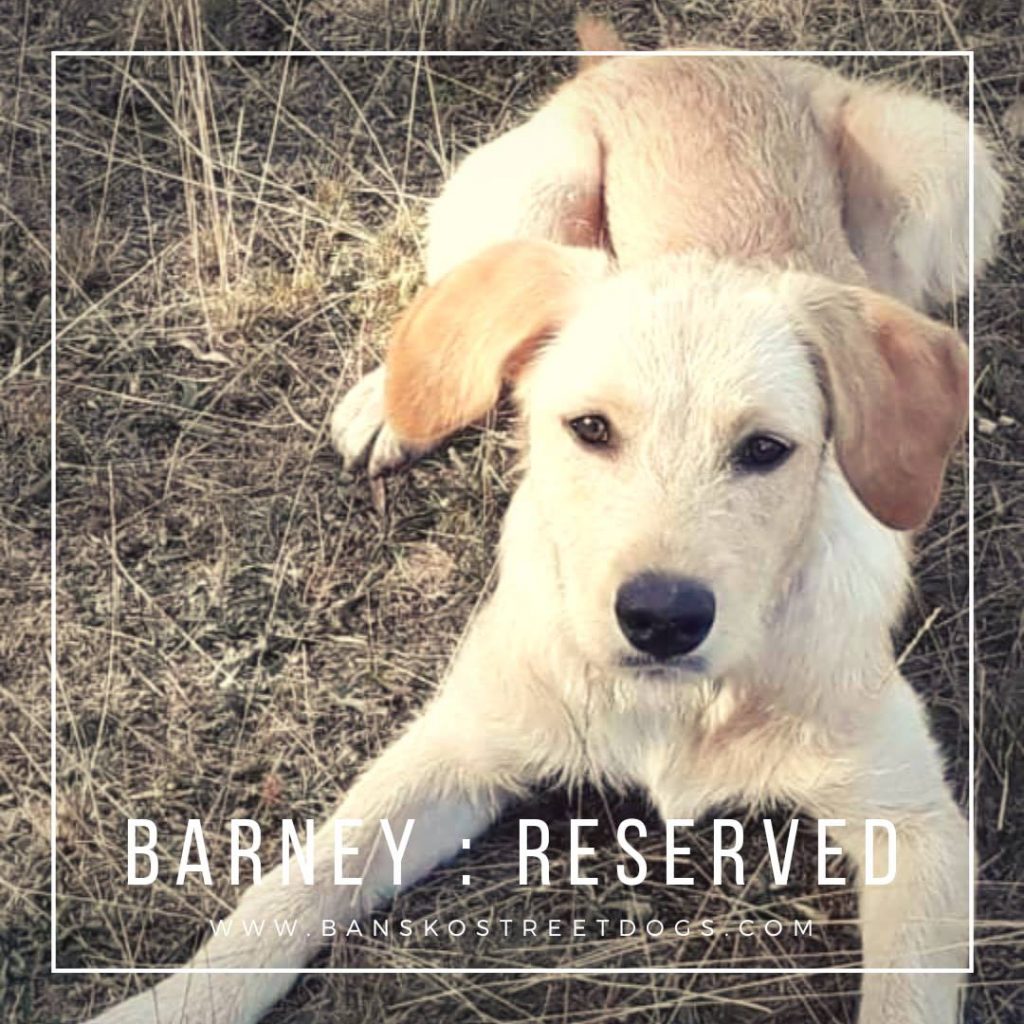 Barney is a joyful 7 month old who loves nothing more than to play. He has been on the street a few months and has some lovely people caring for him, but they cannot take him in and they don't live in Bansko full time, so he will soon be alone 💔
Barney is a gentle soul who loves chasing cats, and is good with other dogs. He is a small-medium sized guy who will be under 25kg when fully grown. He is healthy and just wants to be part of a loving family. He is used to walking on the leash now, and us a smart boy so will learn lots more 🐾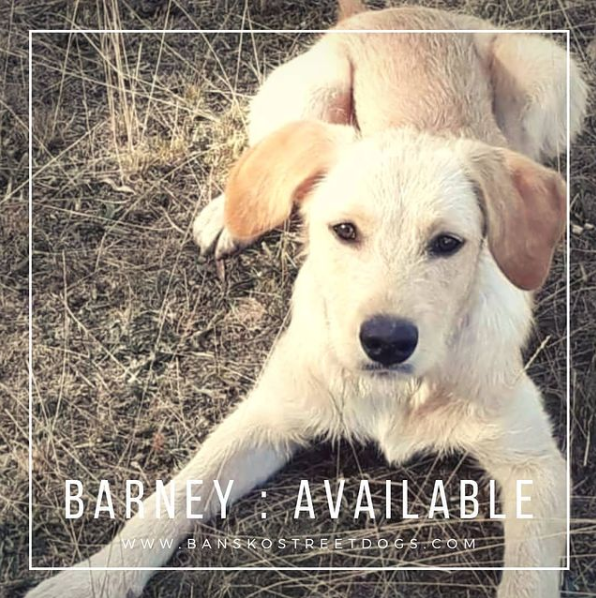 Name: Barney

Gender: Male
Age: A few months old
Vaccinations & passport: Yes
Neutered: Yes
Location: ?
OK with kids: ?
OK with other dogs: ?
OK with other cats: ?
Likes: ?
Dislikes: ?