2020-11-02: Darling Betty wasn't well when found at just a few weeks home, but she went into foster care with Teddy and was soon on the mend! ❤️
Betty has moved to Sliven and become part of Alex's family – she's happy, odebiant, playful and easy to train! They have a lovely life together, congratulations both … we wish you lots of love and luck 🐾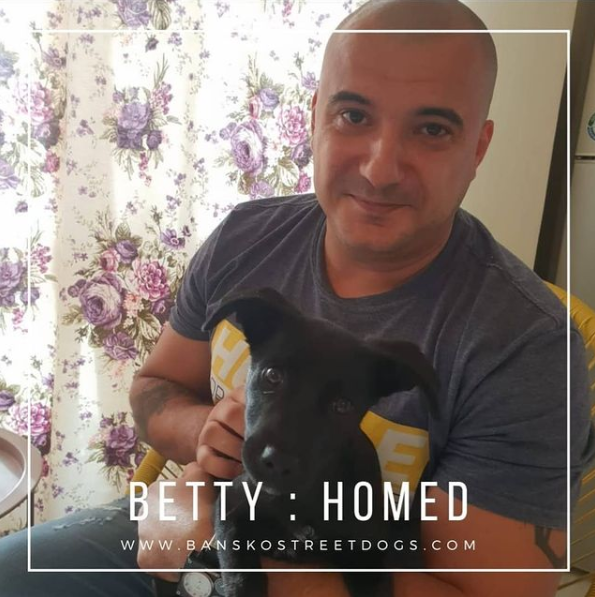 Betty is roughly 6 weeks old and weighs 4kg. She will be a medium sized dog of around 20kg when grown. She's fighting worms and fleas just now but is otherwise healthy, and lucky enough to find herself with a foster home 🙏🏼
Betty is a darling little girl, quiet for a puppy but as she settles in am sure her character will come out … We'll keep you updated! 🐾
Huge thanks to Eileen Carr for sponsoring the little girl.
If you're interested to adopt Betty please get in touch. ❤️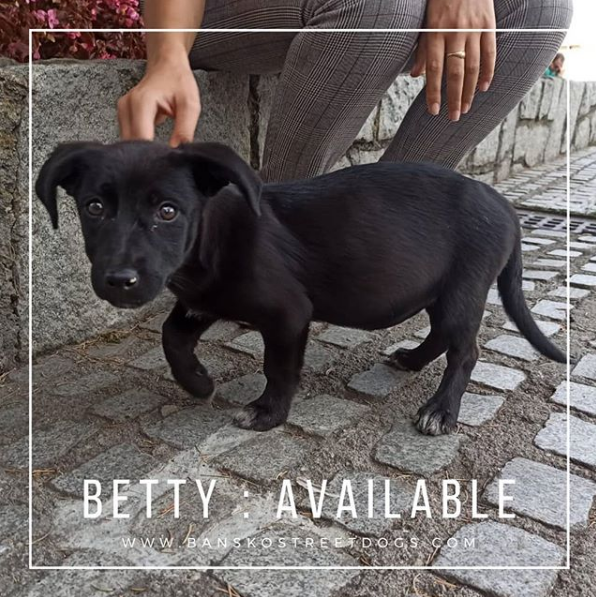 Name: Betty

Gender: Female
Age: A few weeks old
Vaccinations & passport: In progress
Neutered: Not yet
Location: Still on the street
OK with kids: ?
OK with other dogs: ?
OK with other cats: ?
Likes: ?
Dislikes: ?