2020-12-20:
Gimli was hopping along the streets of Bansko when super volunteers Liz and Robbie fell for her. They originally sponsored her for her vet treatments to prepare her for her future family – without realising it would be them! 🏡
They took her in as yet another short term foster dog whilst staying in Bansko so she could be neutered … And in no time she was a permanent part of their family! ❤️
When Liz and Robbie left Bansko to return to the UK they had to leave Gimli behind to wait for her transport, but she followed just days later, and the three of them now get to start their happy ever after 🎉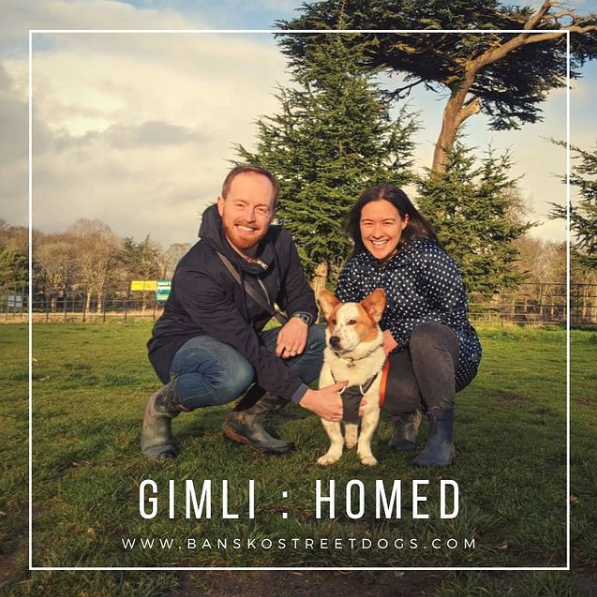 2020-11-27:
Gorgeous Gimli has an awesome home to go to! The little hopalong who was always so happy to see people and get fussed on the streets was taken in by rockstar volunteers Liz and Robbie, 'just to see her through her season until she could be spayed'
They had no intention of adopting a dog when they flew over 5 weeks ago … But some things are meant to be, they adore Gimli (and she they), so when they leave in a short time Gimli will be going with them to start her new life in the UK
Love me a happy ending like this!!!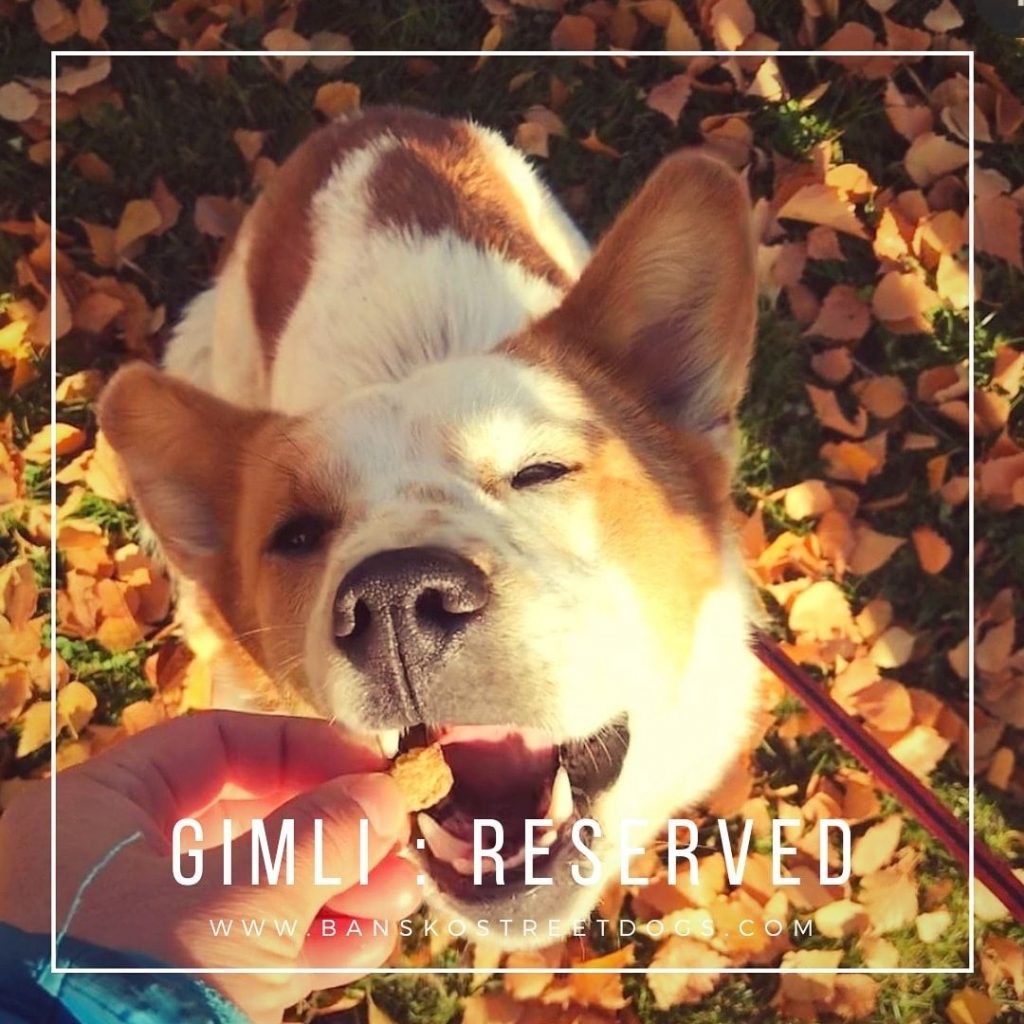 2020-11-11: Gorgeous Gimli is a wonderful girl of about 4 years old. She has the look of a Corgi and has finished growing. Gimli has an old leg injury which has healed badly making her hop, but she gets around just fine 🐾
Gimli has a very sweet nature and loves meeting people and dogs. She adores affection. We are going to neuter her as soon as we have a foster home available to watch over her after the op❤️
2020-10-25: Liz and Robbie have been superstars since they arrived to volunteer, and now they've gone one step further … They're sponsoring darling girl Gimli to get her vaccines and passport ❤️
Gimli is a sweet girl who has an old injury to one of her back legs. There's nothing the vet can do to fix it, but luckily it doesn't cause her any pain or issues getting about. She's a happy soul that just looks for love and companionship 🐾
Gimli is a sociable girl who is friendly to other dogs, cats and people. She deserves a home where he can be loved and spoiled.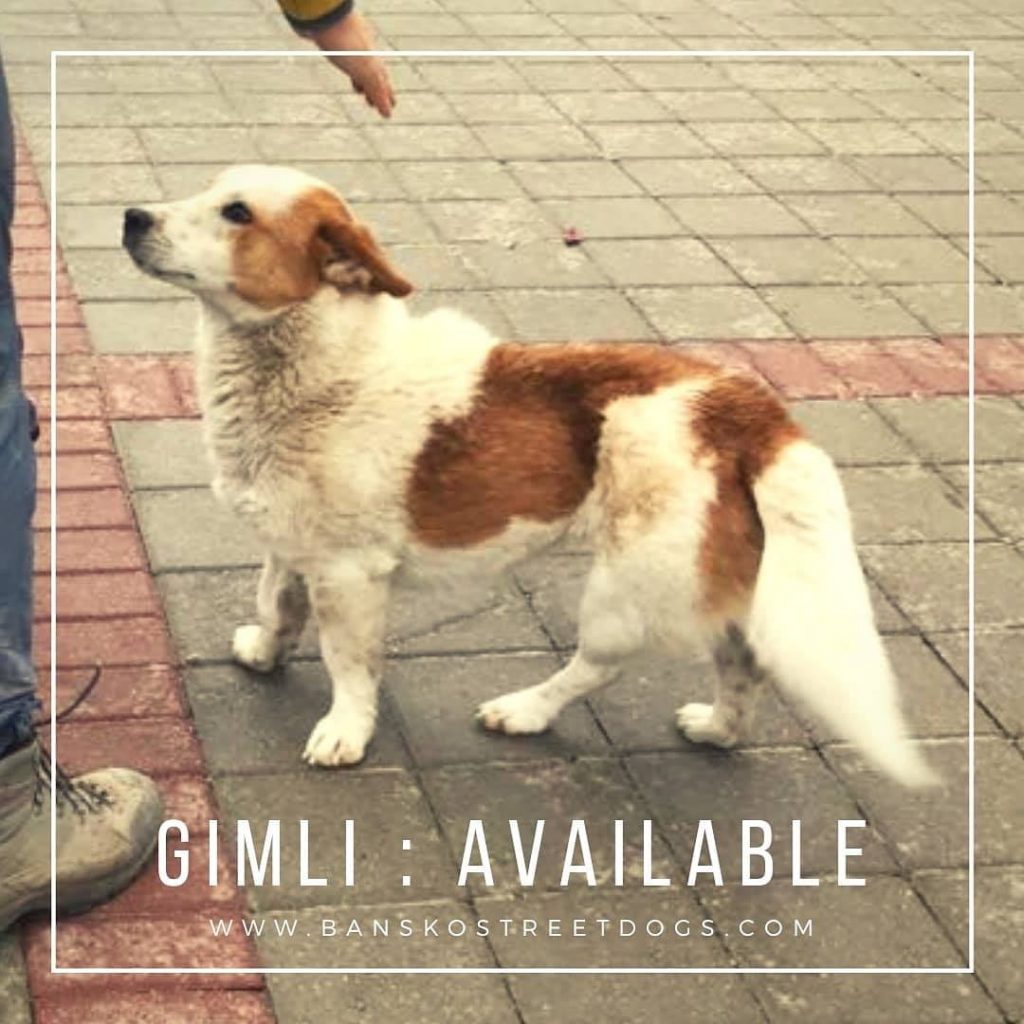 Name: Gimly

Gender: Female
Age: A few years old
Vaccinations & passport: Yes
Neutered: Yes
Location: Still on the street
OK with kids: ?
OK with other dogs: ?
OK with other cats: ?
Likes: ?
Dislikes: ?