Marty is a lovely young boy. He has been on the streets a while and takes care of himself well, but he's such a happy, friendly soul who just loves being with people and other dogs.
Marty is very playful and joins us for walks and playtimes most days. He is good with big and small dogs, and is not a bother to cats. Marty is a small-medium dog and fully grown.
Update: 2020-06-13
Marty his story is not a typical one! He was known to us for many, many months, and to others even longer. He was roaming morning, noon and night … Would often join us on long walks, and even went off on full day hikes with friends.
Marty was also known for being super loving – not just to us, but to various girl dogs … He is responsible for a couple of pregnancies that we KNOW OF!!! We finally got a pledge of a recovery home for Marty so got him booked in for neutering.
All went well, and he duly went home to recover at John's house.The following day a lady sees Marty on John's balcony and claims him as her own! Marty had been roaming for months, was in need of a good bath, and had no chip nor collar.
Turns out the lady just lets him do what he wants when he wants, and he would return to sleep sometimes at her home.She wasn't happy that Marty had been neutered, but thankfully it's not something she can reverse.
Marty has been returned to the lady with a deal in place – she takes care of him through his recovery, gets his vaccines and ID chip, and treats him better – keeping him home, taking him on walks, and behaving as if he is actually her pet.
If he is left to his own devices once again somebody else will take ownership and treat him right.
Not a tale we expected to be telling, but hopefully all will go well for Marty … He's close by so we're keeping an eye!
If you want to know more about Marty please get in touch.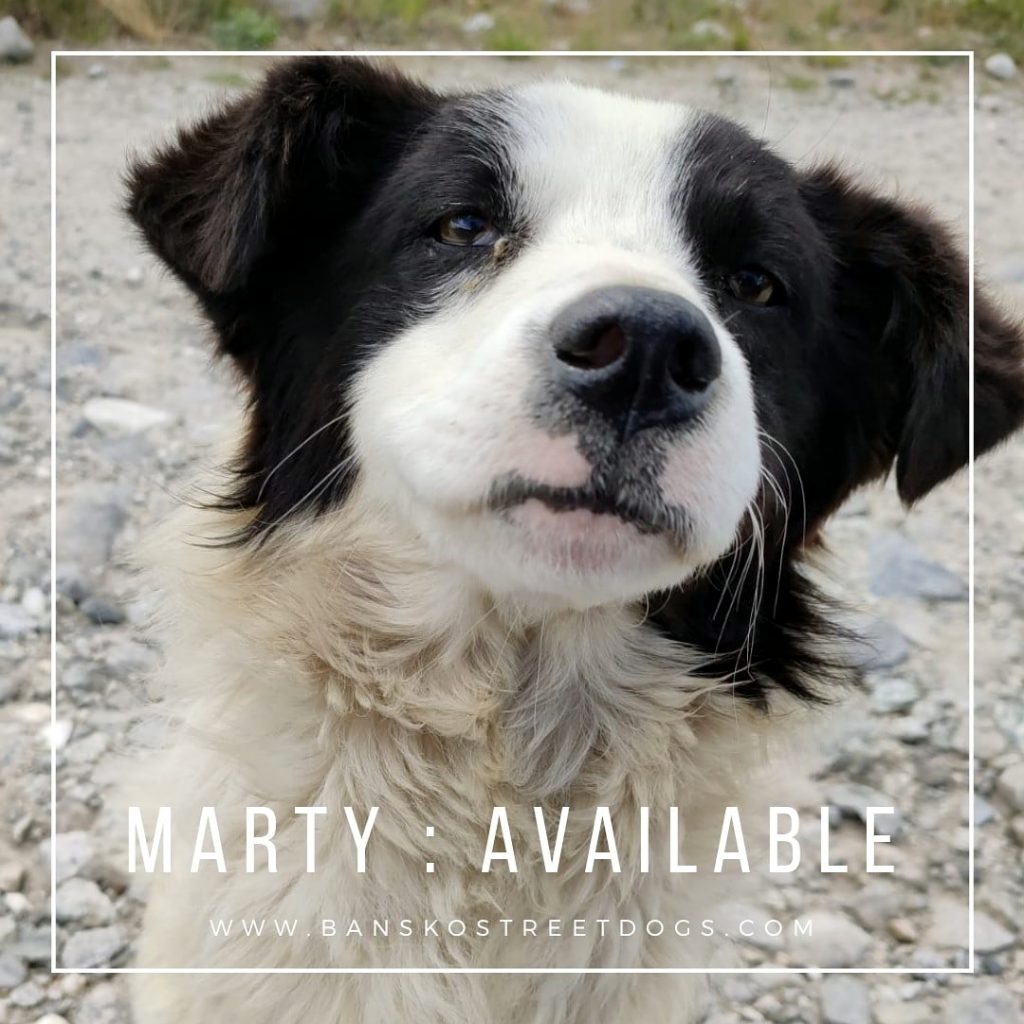 Name: Marty

Gender: Male
Age: A few years old
Vaccinations & passport: ?
Neutered: ?
Location: Still on the street
OK with kids: ?
OK with other dogs: Yes
OK with other cats: Yes
Likes: ?
Dislikes: ?