The lovely Maura is around 7 months old and going to be a big girl. She is already 20kg.
She has a wonderful family in the UK just itching for her arrival.
Kirsty and family have been seeing her through all the necessary vet trips, she has her passport in paw and will be heading to them very soon – we will keep you posted.

Kirsty's family have been so touched by the plight of the Bansko Street Dogs that they are actually adopting three. ❤️
Update 2020-07-26 – Maura homed!
Maura was well known to many around Bansko, having appeared in the middle of town around November … Such a sweet, loving girl, she had quite the following of people watching out for her. Lockdown kicked in and she was another left to wonder what was happening and with no idea why she was alone, and with the speed she was growing there weren't many people able to even consider taking her in – then along came Kirsty! ❤️

Kirsty was smitten with Maura and determined to bring her home to the UK for a loving life. It took months to get Maura ready to travel, and in this time she had a wonderful foster life with Teddy. Finally last Saturday Maura got to her new home, and has fitted right in! Kirsty had already adopted two other Bansko Street Dogs so Maura is right at home – and she follows her new bestie Katie around like a shadow 😁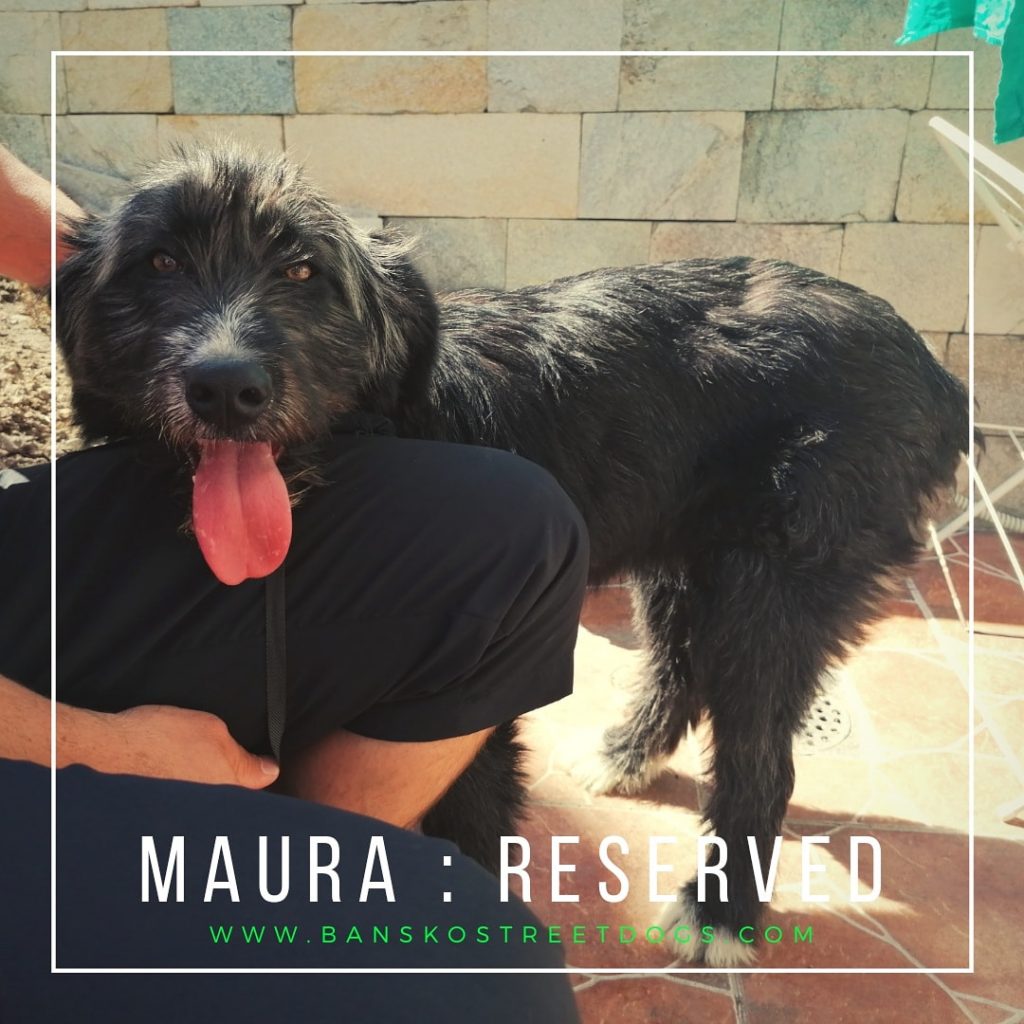 Names: Maura

Gender: Female
Age: < 1 years old
Vaccinations & passport: Yes
Neutered: Yes
Location: UK
OK with kids: ?
OK with other dogs: ?
OK with other cats: ?
Likes: ?
Dislikes: ?