This big darling Patches came to us just before new year, seemingly very pregnant. When the vet reopened we had her booked in for a check up, but that very day she took to her bed and seemed to be nesting ready to have the babies, so we left her to it. A week later with still no puppies but her milk going, we took her to the vet 🐾
It turns out Patches is going through a phantom pregnancy! Great news that there are no more puppies coming (phew!), so now we're moving to get her neutered and looking for a home ❤️
Patches is a huge dog, but incredibly soft. She has a wonderful nature, and has bundles of loving to give to anyone who so much as looks at her. She's great with other dogs and kids, and is going to make a great companion for some lucky home 🏡
2020-12-27
Patches is a huge karackachan who is unfortunately pregnant – just in case 18 newborn pups wasn't already enough for us to handle just now
She has a lovely friendly nature, and seems in good health but will be checked over on Tuesday when the vet reopens – Patches is being sponsored by our very good friends from Bania, we love you ladies!
If you're interested to know more or adopt Patches please get in touch 🙏🏼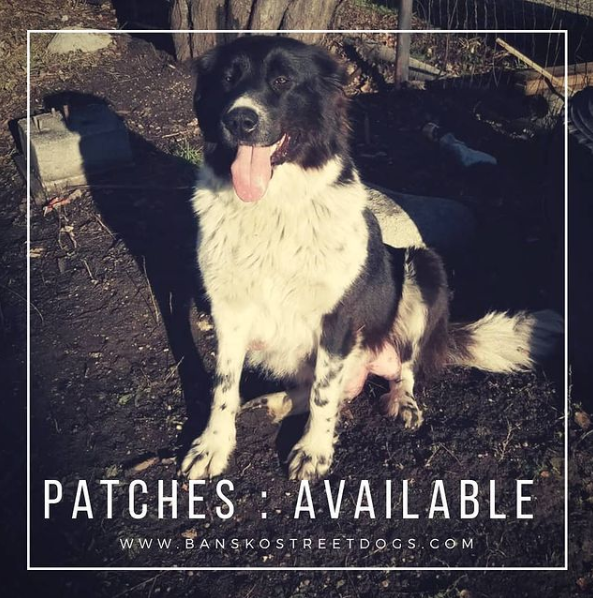 Name: Patches

Gender: Female
Age: < 1 years old
Vaccinations & passport: Not yet
Neutered: Not yet
Location: Still on the street
OK with kids: ?
OK with other dogs: ?
OK with other cats: ?
Likes: ?
Dislikes: ?