Sadie is a lovely young girl. She seems to have been a pet and is not used to the ways of the street dogs yet.
Sadie is very gentle and just wants to be with people – she will follow you anywhere for a little petting. She is good around other dogs, and cats too.
Update 2020-10-23
Sadie is a very special girl looking for her forever home. She is a Bulgarian hound in great health, and is around 2 years old so she has finished growing. She had puppies in July, and has since been spayed. 🙏🏼
Sadie is a sweet, loving girl, who wants to play and please. There was an incident days after the puppies were born and Sadie bit a volunteer. There have never been signs of aggression before or since, this one time deal was unfortunately a result of her hormones and momma instinct at the time. She has been assessed at length since then and passes with flying colours ❤️
Sadie is looking for a home with no young children living there and experienced dog owners. She is great with other dogs, people and children, but she will only be homed where any children are full grown or visitors and not a permanent fixture. Please do not apply if this isn't you as you will not be considered 🐾
If you're interested to know more or adopt Sadie please get in touch. If you can share her post so that other potential homes get to see her that will help more than you can imagine ❤️
Update: 2020-07-12
Why are we so desperate for recovery homes? Sadie is why.
We found Sadie wandering the streets in the middle of June, no idea how long she would been out there but from her mannerisms she was used to being around people.
She was healthy and friendly, but we had nowhere to put her, so her neutering had to wait until we could find somewhere clean for her to rest and take her medications for a few days after the op.
People were dropping food for her, and kept an eye on her. Fast forwards a couple of weeks. Sadie is pregnant. To save the nightmare of yet more puppies we make the decision to push her neutering and take her to the vet.
We were too late. Sadie does not look big, but she will have her puppies within a week. To terminate and neuter at this stage would be far too distressing and dangerous for Sadie.
If there is anyway you can take care of a dog for a few days post op please, please get in touch. Even an enclosed balcony will do … Anywhere they will be safe and have eyes on them, and to ensure they take the medications to avoid infection.
The shelter is much needed and will help enormously for the neutering program, but even with the land pledged from the mayor it is a long way off yet.
We know it's a big ask for you to open your home and lives for a few days, but without your help there will be far too many Sadie's with new litters to re-home
If you have questions or you're interested in adopting Sadie please get in touch 🙏🏼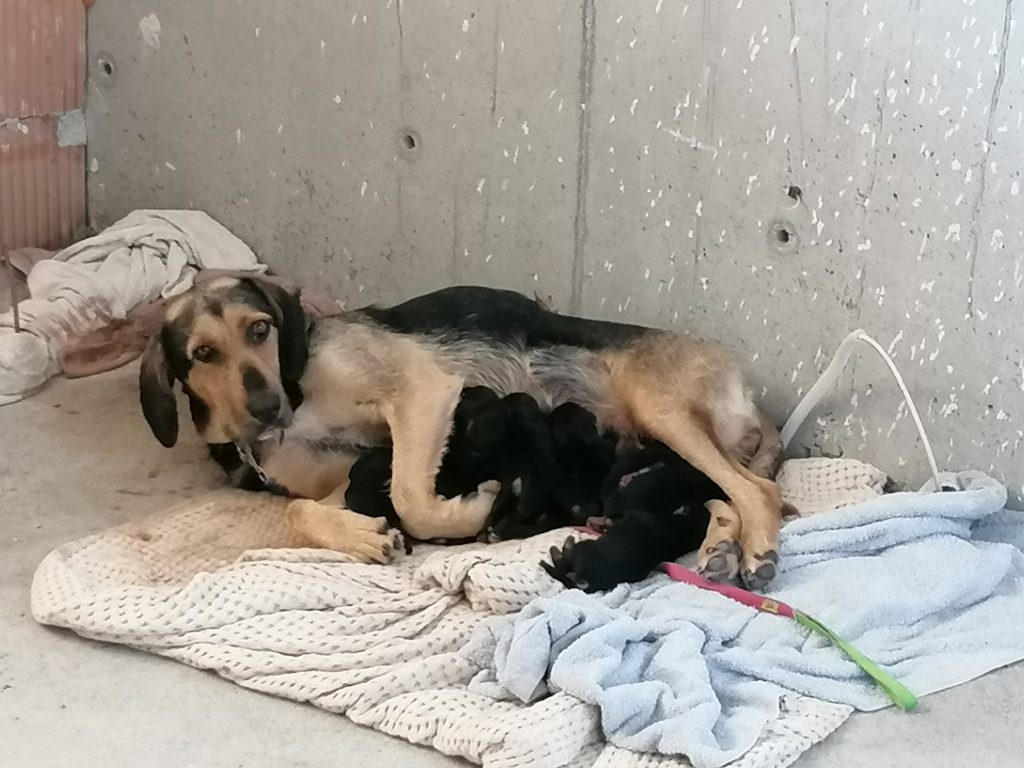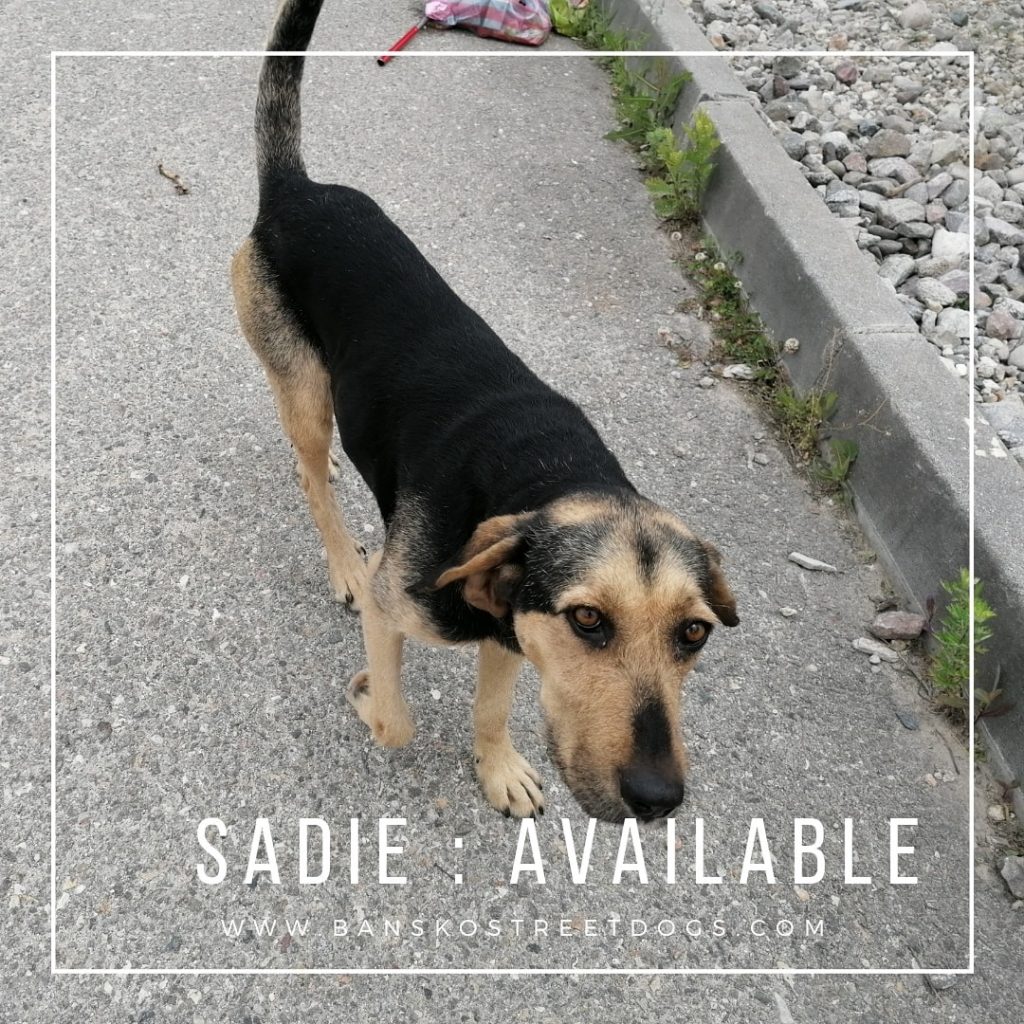 Name: Sadie

Gender: Female
Age: ?
Vaccinations & passport: ?
Neutered: No
Location: Still on the street
OK with kids: ?
OK with other dogs: Yes
OK with other cats: Yes
Likes: ?
Dislikes: ?