Sam is a real beauty. He is a big, older guy, but so very gentle. He has such a darling manner about him, and will make a wonderful companion for some lucky person.
Sam is very laid back and currently on the streets, but we guess that he was previously a pet. Sam tries to get in the car with you as if he wants to go back home 💔.
Update 2020-07-11
Big bundle of fur Sam has found his forever home!
He has got a great life waiting for him with Tracey and Neil, Phoenix and Louie … They are itching to get him home and start some mammoth walks around rural Derbyshire!
Update 2020-10-12: Sam MISSING
Sam is a big boy with very distinctive markings. He has a gentle nature and loves ham! He was being watched over in Razlog and has gone missing
Sam has a great family waiting to get him home to them, so we really need to find him ASAP so we can get him on his way. If you have any sightings of Sam please, please get in touch … If possible stay with him whilst you message or call and we'll be over to get him
+447790848098 WhatsApp too. If you're heading to Razlog for any reason keep your eyes peeled, he has been known to spend lots of time around Lidl and the more eyes searching for him the better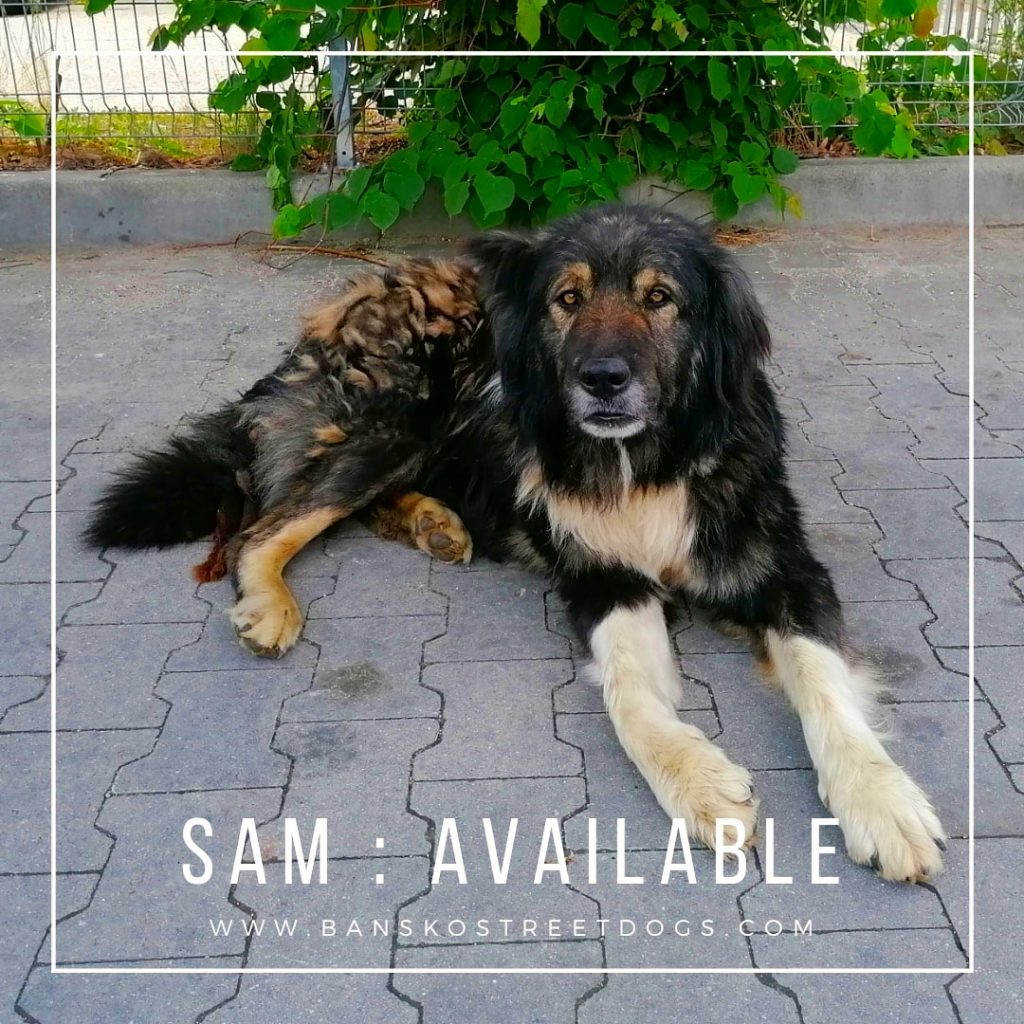 Name: Sam

Gender: Male
Age: ?
Vaccinations & passport: ?
Neutered: ?
Location: Street
OK with kids: ?
OK with other dogs: ?
OK with other cats: ?
Likes: ?
Dislikes: ?