2020-12-21
Lovely little Thenea went into a foster home and won their hearts ❤️
We had so many offers of a home for this gorgeous girlie, but her foster family fell in love and don't want to let her go, so she'll be staying put with them! 🏡
Thenea is still going through her vaccines but very soon will be ready to make the switch from fostered to adopted – she'll know no difference as they already love her as their own, but the family will be so pleased to make it official! 🙏🏼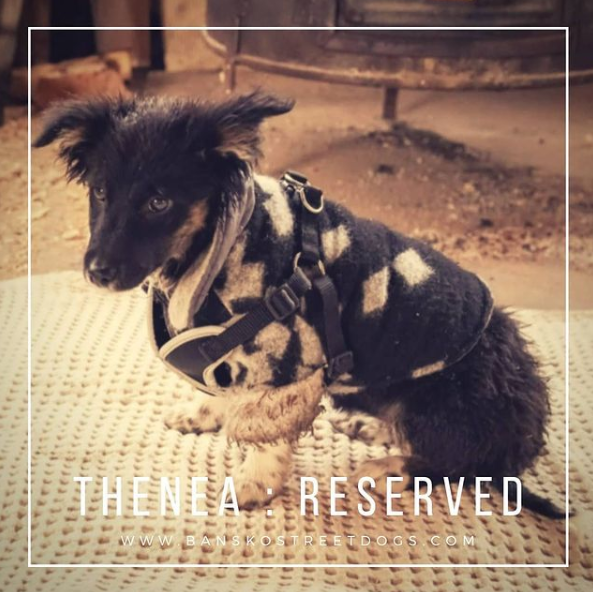 Thenea is a sweet girl who was found with her big brother. She is around 7 weeks old and in good health, weighing just 3kg – she's been treated for worms, ticks, fleas and is starting her vaccines ❤️
Thenea will grow to be a medium sized dog of around 20kg. She is lovely and playful, a little shy but soon settles.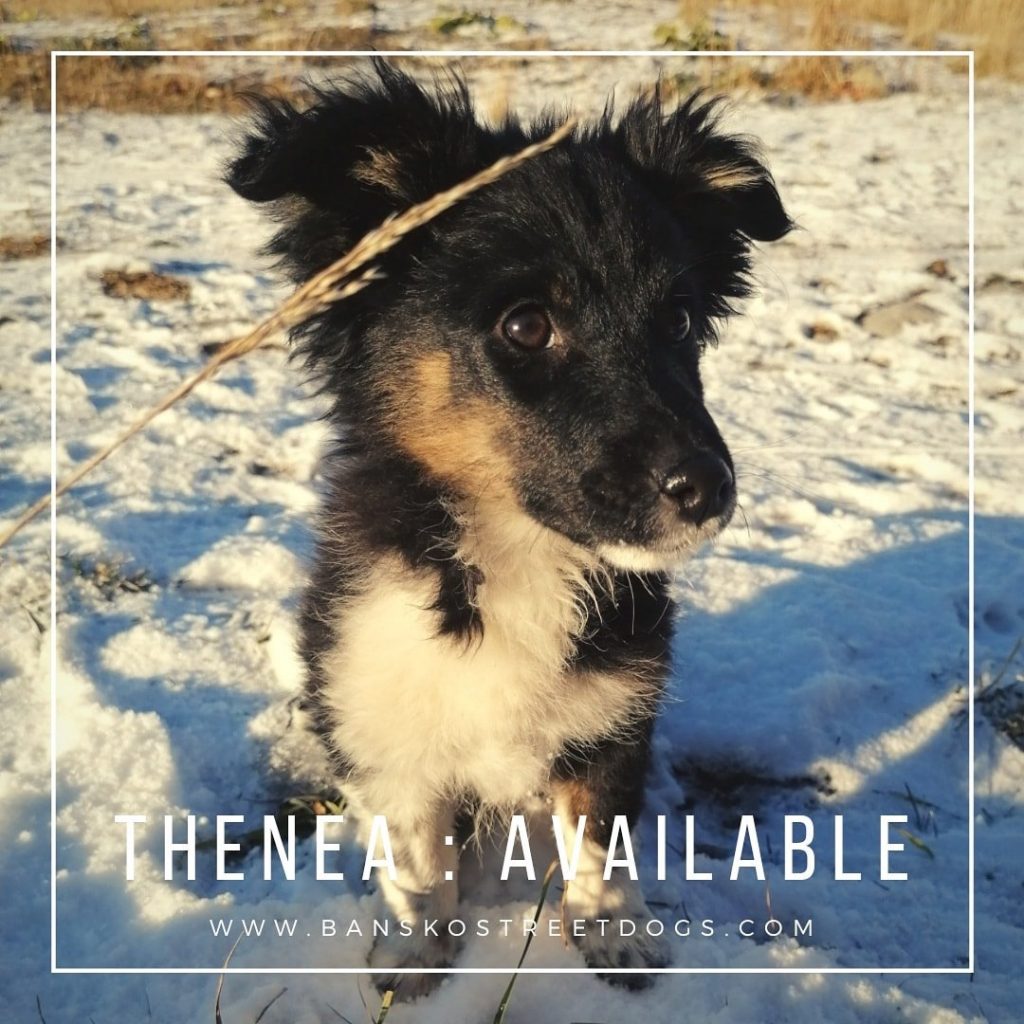 Name: Thenea

Gender: Female
Age: A few months old
Vaccinations & passport: In Progress
Neutered: Not yet
Location: Puppy Palace
OK with kids: ?
OK with other dogs: ?
OK with other cats: ?
Likes: ?
Dislikes: ?