Yet another tiny puppy abandoned … It's pretty much a daily occurance at the minute 🤦🏻‍♀️
She's only a few weeks old but seems in decent health according to the lady that found her – she can keep her for just two days, so we really need somewhere safe for this baby quickly. She'll be taken to the vet to be checked over and start any meds needed.
Update 2020-08-03
Tiny Tina is going to stay a small dog, around 6-7kg when fully grown. She is around 6 weeks old and in good health 🙏🏼

Tina is a sweet little girl who wants lots of loving. She is good natured and gentle. She was found on the streets and has a safe place with a lovely family for one week, but after that she will be homeless once more 🐾
If you're interested to foster or adopt Tina get in touch. Please share her post so that other potential homes will get to see this sweetie who just needs to find her place ❤️
UPDATE 2020-09-01
Tina was found just a few short weeks ago, and volunteer Jennifer cried at the thought of leaving such a tiny baby in a pen all by herself (she couldn't mix because of her vaccine status 😔) She spoke with her husband George and the decision was made almost immediately that they would foster Tiny Tina ❤️
It didn't take this cutie long to have them both wrapped around her paw … They moved to adopt just a short time later, and are currently enjoying their first family holiday in Greece! Congratulations all, wishing you all the love and luck together 🐾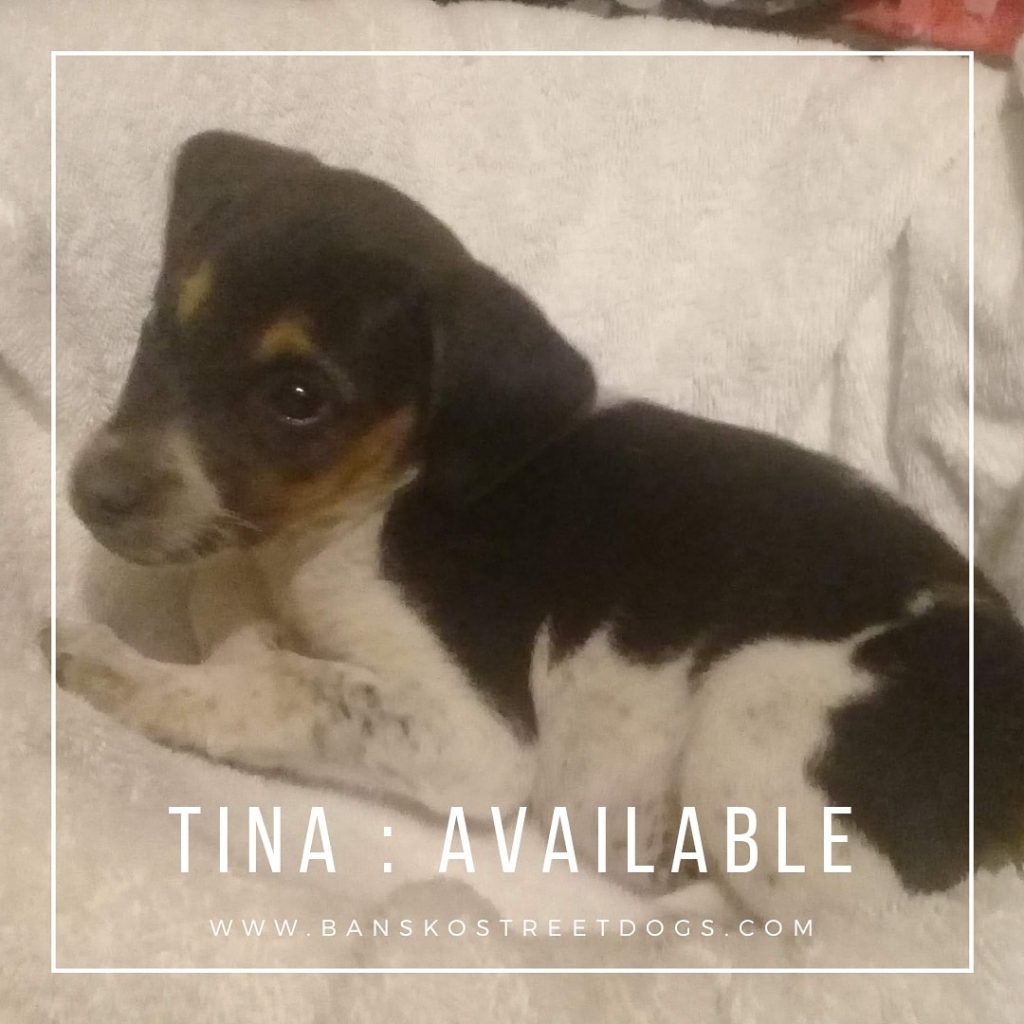 Name: Tina
Gender: Female
Age: < 1 years old
Vaccinations & passport: In Progress
Neutered: Not yet
Location: Foster home
OK with kids: ?
OK with other dogs: Yes
OK with other cats: ?
Likes: ?
Dislikes: ?